Dalkey Podiatry Clinic Triage Form for Covid-19.
In line with HSE guidelines to prevent the spread of COVID-19, we have introduced a new triage procedure.
When you receive your appointment date and time from the clinic, please fill out this form which is required by the HSE, and submit it to us at the clinic.
Please do not fill it in before you have your appointment details.
See our safety measures in place at Dalkey Podiatry Clinic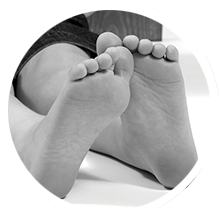 Many children present with flat feet or walk with an in-toeing gait. Some children who present with Dyspraxia and Hypermobility Syndrome require assistance with...
READ MORE HERE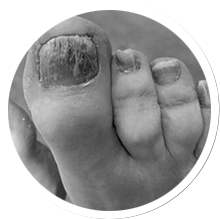 Does the colour and shape of your toenails concern you? Have you thick brittle toenails, are they ingrowing, are they discoloured? A Podiatrist can treat and advise you on the best course of action...
READ MORE HERE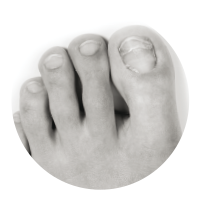 Athlete's foot and fungal nail conditions are persistent common foot complaints. Podiatrists can assist you with treating and advising you on long term solutions for these problems...
READ MORE HERE